Testimonials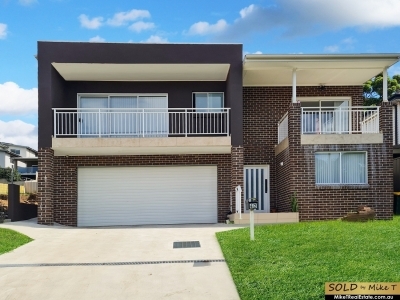 Doesn't get any better!
Mike T is the quintessential real estate agent. He follows up, goes the extra mile and does so with integrity and honesty. He will get you the best results through the hard work he puts in on every sale.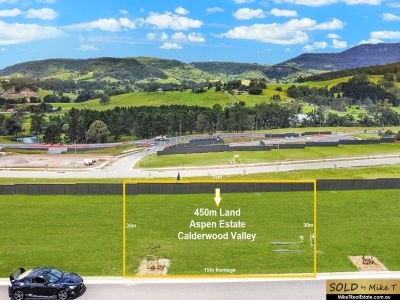 Most honest Real Estate Agent -

Mike is a very capable, hard-working and sincerely honest real estate agent. Works tirelessly for the vendor until he achieves the results required. Will use Mike again and you should too.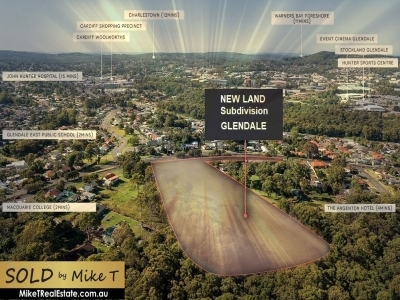 Excellent Communication from a Real Estate Agent!

Mike assisted my 2 sons in purchased adjoining blocks of land in Glendale. He was always available and when he didn't know the answer was quick to find out and get back to us. A pleasure to deal with.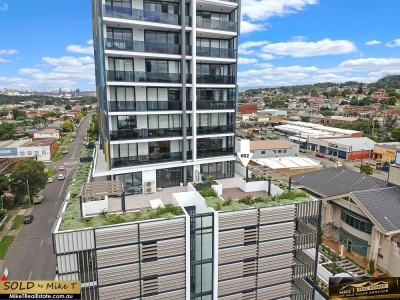 We have used Mike T a few times and he always gives us great service, always available and does his best to get us a great result. I would highly recommend Mike T. Thank you
Review submitted by Vendor 23rd Aug 2023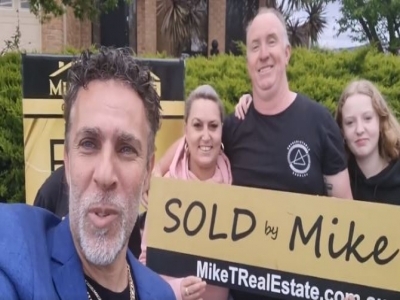 Mike T - His service is excellent and ongoing. Mike has gone above and beyond in making our purchase a breeze he is available always to clear any questions I have, which has continued even after the settlement. His professionalism is five star and the positive energy he brings makes me feel I have, not only found my agent that we trust and 100% use in the future. We highly recommend Mike T he is brilliant. Thanks Mike from all of us …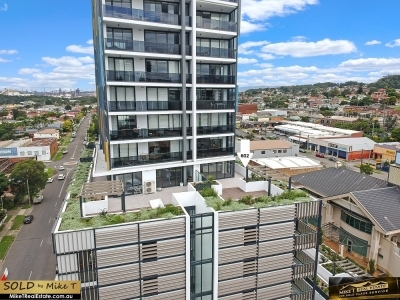 Thanks for the opportunity to pass on our views of your exceptional service. As first-time buyers through your company we found you a pleasure to deal with in all areas. Our purchase was made between family members and yourself as we were interstate. Everything was handled with the utmost integrity. Thank you Mike we will definitely use your services again!

Review submitted by Rex W on 15 Jun 2023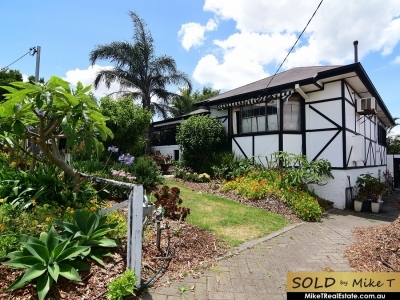 When it comes to a bounty of knowledge Mike really knows his stuff, market trends, current prices and all information pertaining to the real estate industry Mike T has all the goods and more….his great personality also conveys not just impeccable professionalism but a familiarity with respect, camaraderie and great humour! I certainly recommend Mike T for your needs and you will be delighted to know you are in the best hands possible! His slogan is Remember me ….Mike T!! You certainly will be in a treat for an unforgettable experience!!!

Review submitted by Mario (Vendor) on 15 Apr 2023
I would totally recommend him to anyone thinking of selling or wanting to buy a house. He took control of the whole process from the minute I signed. From organising touch up and repairs getting the property ready for sale. As I work away this was one big load off my shoulders. He just made it look so easy. The house sold and settled in less than a month. I couldn't be happier
We recently purchased our new home through Mike T! The entire experience was seamless and fantastic! Love Mike's genuine, friendly and down to earth approach and kept us well informed along every step of the way! Not only did we gain our new home but also a new friend as well~ THANK YOU MIKE T! Stay awesome! :)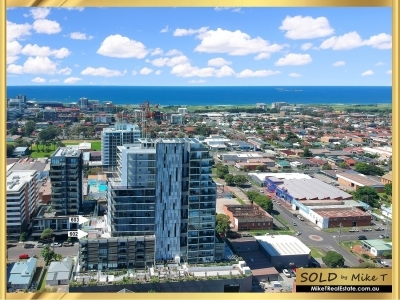 I have used Mike several times now. He has been professional, service was great and he got the job done. I highly recommend him. Thank you.

Review submitted by Joseph Chayna (Vendor) on 23 Nov 2022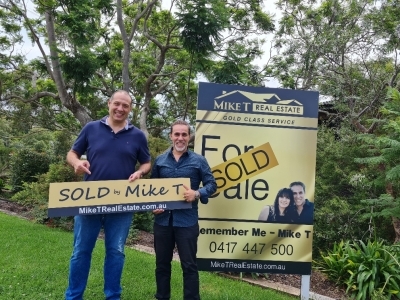 Mike is a professional, reliable and a great person.
Thank you Mike for all your help and time spent on our deal. I really appreciate it.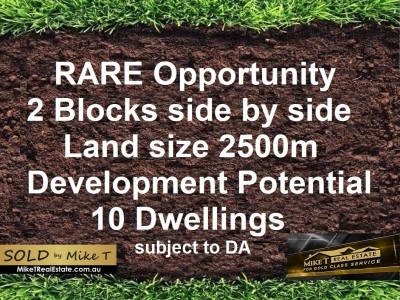 Mike is a fantastic real estate agent
- he has appraised a much higher price than any other agents and delivered the result
- he has so many developers and buyers in his books that it's easy for him to find one for your property.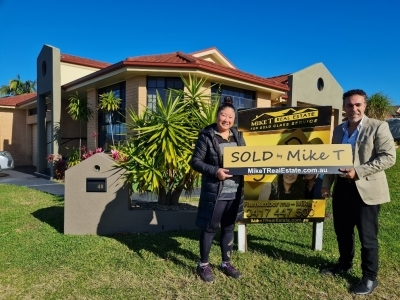 Great Experience I really appreciated the honesty and integrity Mike showed in selling us this house. I always felt confident that what was promised would be delivered, and it was.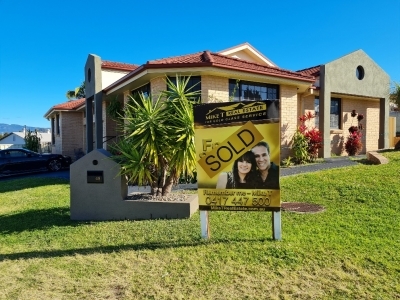 I had dealt with many realestate agents in the past, but I highly recommend Mike T realestate. He is professional, caring, honest, fast and furious in getting the job done, with the best results.
Great Communicator. Mike was a pleasure to work with. Whatever question we had, he would answer knowledgeably. Mike doesn't leave you hanging. He gets back to you quickly and is quite helpful. I definitely recommend Mike T!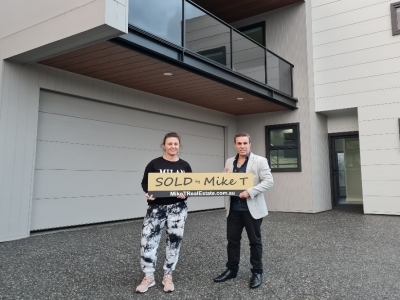 I have worked with Mike T before, why I use Mike T is that he is different from the rest.
He achieved great results for us has gone above and beyond and always strives to do his best for you.
His videos and marketing are very engaging and always puts a smile on your face and have a laugh.
If you want to see great results try something different and go with
Mike T you wont be disappointed.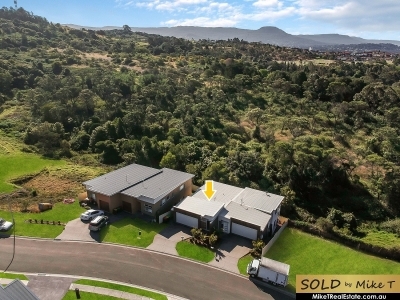 I bought a place through Mike. He was really kind and tried to help me.
Other agencies only think about how to make more profits, but he was genuinely honest and kind to me. Whenever I have questions and requests, he contacted me soon and answered well.
I really appreciate all his helps.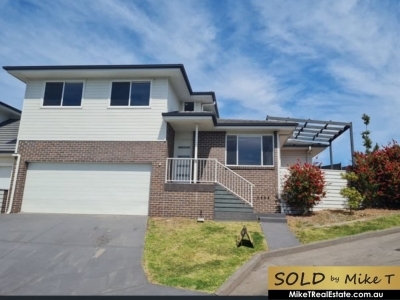 It has been a pleasure to have had Mike T Real Estate being the agent for the purchase of our property. Mike was professional and informative in all aspects of our dealing and no task or question we had was too difficult for him. We highly recommend Mike T Real Estate to anyone seeking to buy or sell their property.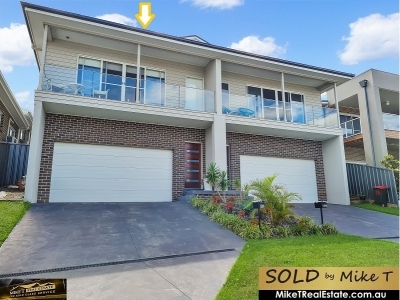 Good honest bloke who lives up to his word.
Won't hesitate to recommend Mike T.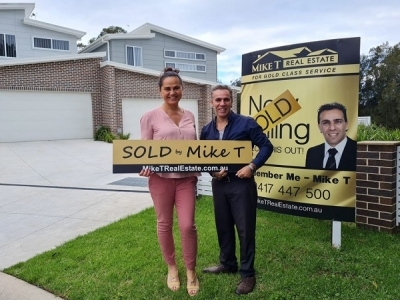 Due to a recent traumatic experience in my life, I was hesitant to jump in to the property market to buy a place as I had very little trust in people. I thought it would be like swimming with the sharks, but instead I swam with a dolphin, in the guise of Mike T! He was patient, kind, & understanding, & supported me through a few bumps through the buying process, but with his assistance, I managed to secure my dream home, in a secluded location that now brings me great joy, peace and happiness. I am most grateful to you Mr T for helping me to secure not only a beautiful house, but a fine home that I will share with my family & friends for many years to come. Thanks heaps Mike T!
Edward and Kelly Saffoury
We sold two blocks of land through Mike T Real Estate and found Mike T very knowledgeable about the market conditions, innovative with the marketing program and exceptional with his service and feedback.

We had two successful sales and we were happy with the result and would definitely engage Mike T again. I would recommend Mike T to anyone looking to sell their property with a knowledgeable, trustworthy agent that takes a fresh approach to the individual marketing of your property.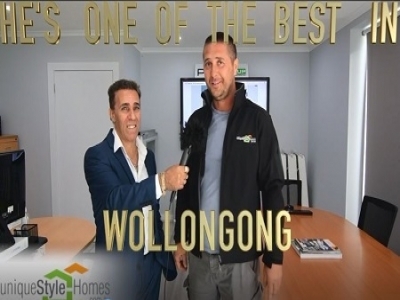 Sash from Unique Style Homes
I have been using Mike T for a few years now and he's one of the best in Wollongong. I've dealt with quite a few agents over the years and this guy is amazing. I love his marketing and he has sold several of my properties. I recommended him to my sister and he sold their property within 3 days and sold 2 more of their properties too. Use him he's amazing well done. Sash from Unique Style Homes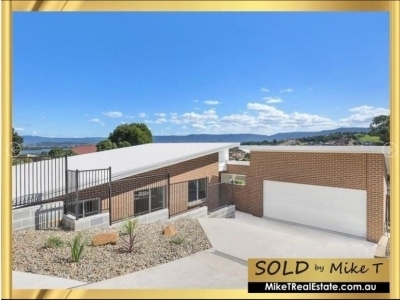 Thank you so much for all your help, you genuinely are in the process for both the Vendor and Purchaser and to help to make all parties happy.

I would gladly recommend you to anyone, once again thanks so much Mike.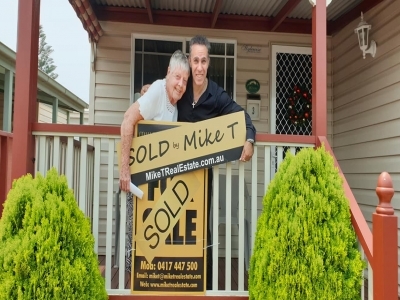 I was recommended to use Mike T by a friend as I was unsuccessful through two other major agencies for over a year to sell my home. Mike was a real gentleman and I am extremely pleased with his service and the way he cared for me. I am very grateful that he worked very hard to make the sale happen and he didn't give up as he promised me that he'll sell my home in this difficult market. He always followed up and promptly returned any query I had. I can't thank him enough as it was very important for me to sell so I could move into my new home. I am very happy with the price he achieved. I highly recommend Mike T to my family and friends and anyone thinking of selling.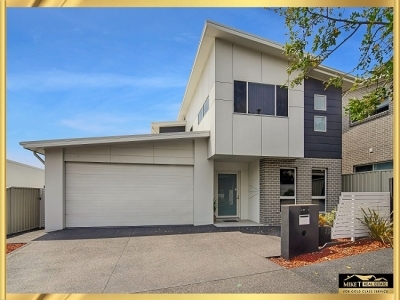 I have worked with many Real Estates in the past and have always found them to make excuses.
Mike T has been genuine has made our sale experience
go smoothly and effortlessly.
What Mike T says is what he does... Very happy will call again in the near future.
If you want results call Mike T he offers a service like no other.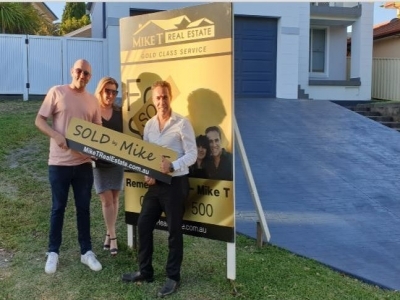 I strongly recommend Mike T Real Estate, best in the Illawarra!

His open and friendly approach helped take the stress out of the situation. Mike was available right throughout the buying process and made buying our dream house hassle free.

Thanks again for everything Mike, wishing you every success :)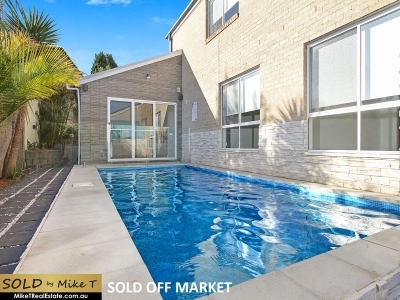 Roger & Laura from Buildit4u
Mike and Mary thanks for your wonderful customer service in selling our property 👌. You have exceeded our expectations on all levels. We have dealt with many agents in all years in business and no one comes close to your personalised and original service. Look forward to listing our next project with you. Regards Roger and Laura.🤗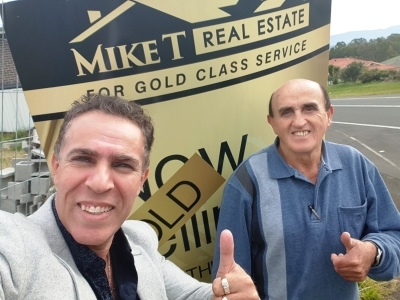 Thank you Mike for the service you did on the duplexes you did very well. Your concern for the sale in your heart was to sell them at best price you could get and I appreciate that. Thank you.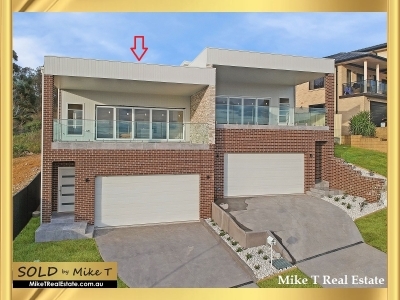 We recently purchased our new home through Mike T!
An absolute champion from the beginning, the level of care and detail he showed at each step was outstanding, he took the hassle out of the process and made a very stressful process much easier.
The effort Mike T put in to help us with our new journey was astonishing. He communicated with us every step and still checks in with us, an absolute pleasure! Cheers Mike T.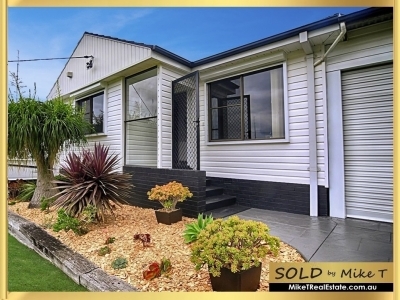 "Went above and beyond"
Well what can we say about Mike T, he was honest from the start in exactly what he thought our house was worth and how much to expect for the sale. He went above and beyond the expected in a dying market and sold our house in an exceptional time frame. There were no promises of what you want to hear, only the truth of what to expect in the current market. Always there to answer your questions in a timely manner, we consider Mike T a true friend that we will call on again if we ever sell. His knowledge of the local area is a credit to him. The always working Mike T, thankyou.
thanks, Danny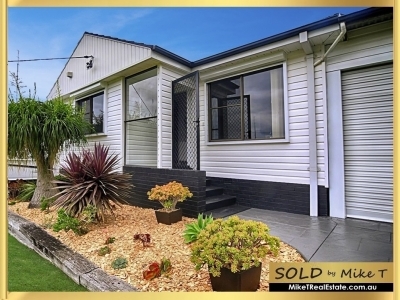 Mike T gave us great service, he's easy to talk to, always available and he's great to deal with. Constantly followed us up regarding the property and stayed in touch. I would highly recommend Mike T. Thank you Daniel.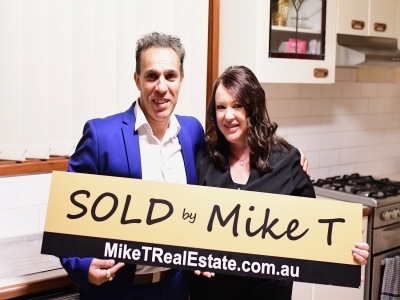 Highly recommend Mike T. he is the hardest working agent I have ever dealt with. A wealth of experience in sales. Mike got me a great price for my house 🏠 and even found me another.a home 🏠 that I love. Mike T takes the stress out of buying and selling, helped organise a removalist and more. I would go no where else. Forget the rest, go with the best Mike T.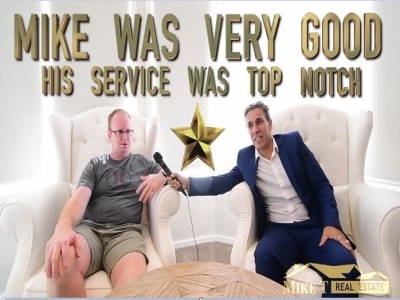 Mike was very good his service was top notch good communication all the way through keeping us up to date with the purchasers and inspections. Could not fault Mike at all. He actually got us more than what we wanted. We had a figure set and Mike exceeded that and negotiated a top figure for us. He let us know how the market was soft with a downturn and a buyers market. He kept us informed and pursued interest in the property and followed through. The video Mike did was very good showed the property in a great light. Definitely would use Mike again his real estate service is great top notch!

(The house is a street record for Burdekin dr Albion Park at time of sale)
Mike T was great! Great service, great attitude and made our buying process very smooth. I highly recommend him!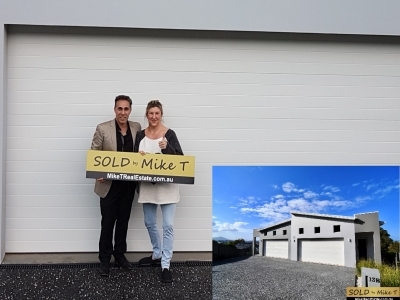 GREAT AGENT
Mike T was amazing, above and beyond my expectations...nothing was a problem.. Mike helped me with a hassle free purchase and so many other helpful moments when i needed assistance he was there every step.
Highly recommended this realty if your looking for that extra touch and professional approach.
Fantastic Enthusiastic with a Never give up attitude!
Mike is consistent, conscientious, reliable and trustworthy. He approaches all property sales with same can do attitude and he follows up all approaches rigorously. This is what makes Mike T stand out above other agents, if it is possible then he will get it done. Highly recommended, and I would definitely use Mike again for property sales , and / or as an agent to search for the property you are seeking to buy. Robyn Schubert
Mike did a great job promoting our property, he was very helpful, fair and reasonable. Communication was great and always followed up. My wife and I highly recommend him. We are very happy with the outcome. He gave us a nice bottle of wine and even sent us out to dinner. Thank you Edward Prior.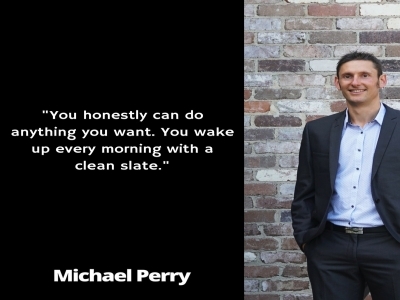 Mike T has exceeded my expectations. From when I was referred to Mike T by a real estate agent coach, I have been impressed by his diligence, honesty, integrity and customer relationship focus. Even if a customer enquiry comes in out of business hours and on weekends he gives that customer the service they need to the highest level.

Accordingly, we have seen great results from Mike T working with our project Silo Storage in Wollongong where you can purchase your own self storage units and get a great investment return. I can recommend Mike T to anyone wanting to sell and buy a property." Thanks Mike! - Michael Perry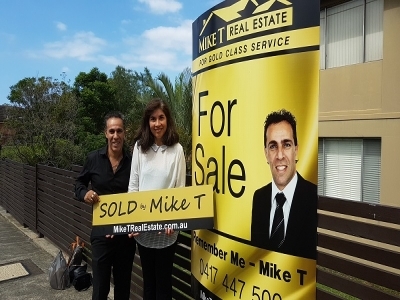 MIKE T – You're the BEST!

As the first time buyer into the Wollongong area, I was blessed to have Mike T Real Estate as the agent assisting in my property purchase. Having sold and bought over 3 properties in the MaCarthur area

Mike T Real Estate has stood out above the rest. Mike has outstanding communication skills,

and is professional, genuine, reliable, honest, sincere, and very passionate about his work.

Thank you so much Mike for your 110% plus services and support which made the purchase of my property a great one.

I would highly recommend your top customer services and professional realestate knowledge to family, friends, and others.
Testimonial:
"We wholeheartedly endorse Mike for any real estate purchase or sale.
Having been involved in 20+ property purchase/sales his charisma, no nonsense approach, and never quit attitude makes the process go a lot smoother.
NRL Legends Jason & Nathan Cayless"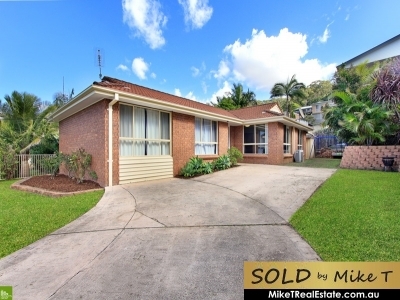 Reliable and Honest agent!! - Mike is very professional and honest. He was very generous with his resources in helping us reach our goals, in putting our house on the market.He worked within our time frame we had to have our home sold as well as getting us more than we expected on the sale of our home. We are extremely happy and would highly recommend him.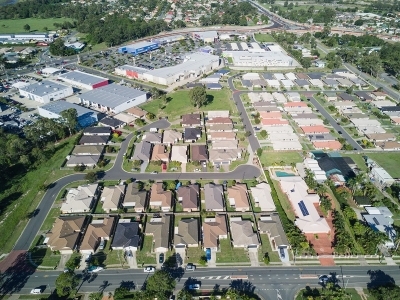 11/10 Mike T you never stop to deliver. After selling my property down south you made it happen in another state as well. I have no hesitation in recommending you to anyone!!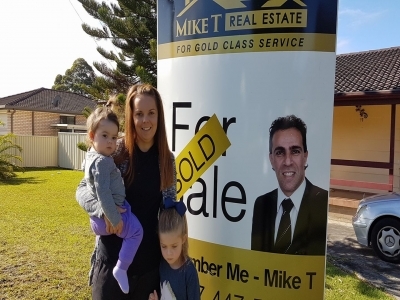 "VERY HELPFUL" From the moment Mike T valued my home he was professional and honest and thorough. He knew the market well and was easy to talk to and contact when needed. He went above and beyond my expectations and was very helpful with his advice. I would highly recommend Mike T to anyone looking at putting there house on the market.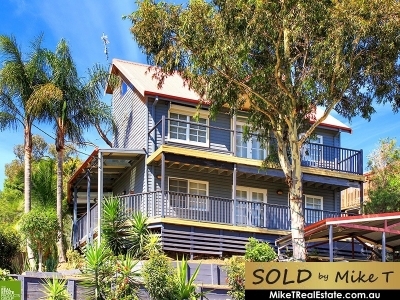 As a buyer dealing with Mike was a great experience. I found him to be a great communicator who made himself available to talk things over well outside normal business hours which suited me due to my job.
I believe Mike is genuine people person and I would not hesitate to contact him if I ever need to sell a property.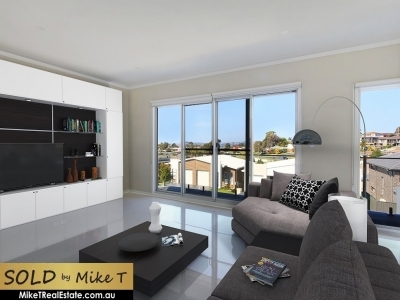 Mike's service has been phenomenal everything he said he was going to do has been done. He has also gotten back to me in a prompt manner and nothing has been an issue. So I would recommend Mike T to anybody.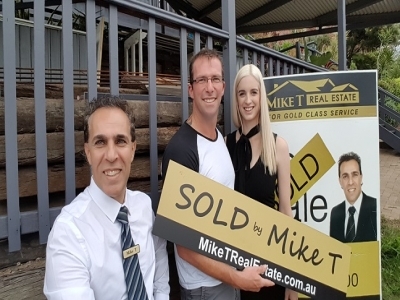 "Best agent in the Illawarra"
I would recommend Mike T for selling your house. I don't know how he does it but works his magic. Couldn't believe how quickly he sold our house and most of all got over 10% more then the asking price. What an achievement! He has the gift and the gold class for selling houses.. Well done Mike T, definitely an outstanding agent.. Ray Smit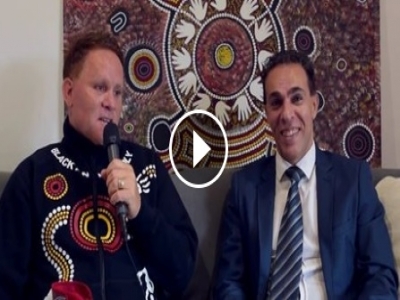 Aboriginal Artist & International Naidoc Winner 🎨 Daren Dunn...
Property Investments changed the direction of my life..
It has been all Gods blessings..
I can't thank Mike T Real Estate enough 🏡 for the ongoing support to me,my family and our Koori people on the south coast..
On behalf of my wife
Tania Dunn and I..
Thankyou Mike T real estate from our hearts,
We appreciate you in our lives my brother..
DDunn
Gamilaroi
MIKE T..Absolutely a true professional. Your loyalty, commitment, drive are just some of your superior qualities. ALWAYS delivering service that is beyond anyone's expectations. An absolute pleasure in dealing with you. As a professional and property investor I have seen first hand and have seen through the business community your dedication and commitment to anyone that seek your services.Thank you Mike T always a pleasure.. Buying or Selling I highly recommend YOU to everyone. True gentleman and Professional..
"Mike T is the Best" Mike T's personalised gold class service is exactly what we needed when we were selling our property. He took control of the sales process and made everything very easy. He put in way more effort and kept us more informed than any other agents we have dealt with in the past. He said he would get us the best price and he did just that. He even had an offer on the table before the property was advertised for sale. Most agents would stop there but Mike worked hard and used his negotiation skills to get the BEST price which was above our expectations. He did not push us to pay for unnecessary additional marketing but recommended sensible options personalised to the property. He kept the process moving even going out of his way to organise trades to give quotes in order to help get the contracts exchanged. We would happily use Mike T again and recommend his Gold class service to anyone considering selling their property. Thanks Mike T!
Mike T is a passionate real estate agent who assisted us with a smooth, quick and easy purchase. His correspondence was always on key. We are very thankful for his professionalism through out and would highly recommend his services.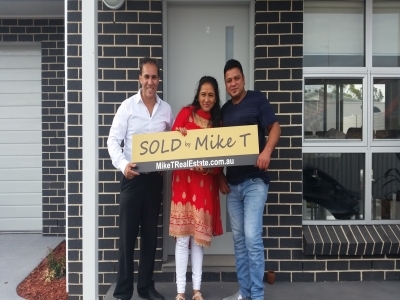 Thank you Mike T - Great service Thanks for all your support from Reena Rawat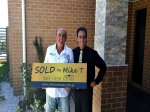 Mike T - Just Brilliant! - I would like to take the opportunity to thank Mike T for his exceptional customer service, expertise and professionalism. In the last 2 and a half years we have been involved in 4 property transactions with Mike T. This time he sold 2 properties off the plan and he did a great job and got the sale done well before completion. It was fitting to see that he executed the task given as other properties in the Albion Park area were struggling to sell theres. He made the whole transaction smooth and stress free. I have dealt with several agents over the years and Mike T is the best we have come across. I have no hesitation in recommending him to do the job for you as I know first hand he always gives 110%. If you don't engage Mike T to help you sell your property you are seriously missing out. He is the master at sales, follow up and his negotiation abilities just brilliant. We are extremely happy with the results that he again achieved. He is not just a salesman he is a genuine caring man that does whatever it takes and he knows his stuff. If you need your property sold for the best price and marketed in his proven methods as he does for us. I'm more than happy to be contacted anytime and share with you in depth why I will only use Mike T.
Mike T Remember me - And I will, he is definitely the man for the job. I had four lots for sale down in the snowy mountain region, the local agents took six years to sell one and it has taken Mike T, just on 12 month to sell the other three, I say that says it all, I will definitely recommend him and use him again. Regards Gordan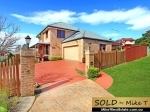 Best ever sale I never thought I would say this but it was a pleasure to have Mike sell our home If you want that personal touch and full commitment from your agent Mike T is who you need to contact Thanks Mike for making it easy.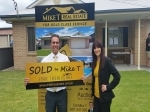 Mike T Honest and Professional. A man of his word, a pleasure to deal with and to top things off...... a record price for Ocean Street ,Windang.Thankyou Mike and Family. Regards Lynne Holland.
Thank you Mike - The whole process of purchasing our first home was made easy with the help from Mike of Mike T real estate. We were very pleased with dealing with Mike and will recommend him to anyone looking to purchase or sell property. Thanks Mike.
My land purchase at Kalkite - I just want to say what a pleasure it was to do business with Mike. We discussed things casually over a cup of coffee and the best thing was, there was no pressure at any time. I wouldn't hesitate to recommend mike T to anyone. I now look forwards to enjoying my new property and having another coffee with Mike sometime soon! Colin Bishop
Thank you Mike T - Great service Thanks for all your support from Reena Rawat
Our block of land sold quickly and at a really good price thanks to Mike T When selling our block of land Mike helped us through the process as we were not 100% sure about selling but at the time it was the best decision we could have made and Mike promised us He would get us the best price possible and He did , we were shocked as we thought we would not get what we were asking for , the sale was quick and without any problems. We highly recomend Mike T if you are thinking of buying or selling. From Daniel.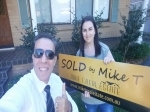 Stacey and Daniel Miranda
5 star Service! When it came to selling our home Mike was recommended to us through family members and we were not disappointed. Mike was very professional and his experience and knowledge was second to none. Mike explained the process and the terms clearly at the beginning so I knew what to expect at every stage. There was no problem with contacting him, he was always available or returned my calls promptly. Before contacting mike we had spoken to a few other local agents who valued our property between 530k and 560k but Mike appraised it between $580k - $600k and he achieved $585k. Thats a minimum $25k more. Thankyou mike for the professional, honest friendly service and for selling our home so quickly and for a great price. Stacey and Daniel Miranda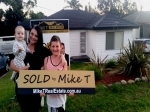 We met Mike while looking at a property he had for sale. The property we were at didn't suit our needs and he said he had another that he thought would be perfect. It was! Mind you this is 7pm at night and we stayed there having a good look and never felt that we were an inconvenience. After this we looked another 3 times which was never a problem. We had to put our property on the market in order to buy and were about to sign with another agent but because Mike was so prepared in his discussion with us on how to market our property and proof of his experience we signed up with Mike. He held numerous open houses and kept in contact the whole way through to get our house sold in order to purchase our dream home. He was adamant to get us the best price possible and although selling can be stressful especially when your emotionally invested in another property he assured us that we were in the best hands and I felt that he was not only professional but genuinely cared about my family. Would not hesitate to recommend Mike or use him again.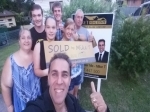 Mike T Real Estate is Fantastic! Hi, It was time to put our old family home on the market after 48 years. We received a valuation of around $550,000 from a local agent and we then spoke to Mike T at Mike T Real Estate. From the very first meeting it was like speaking to an old friend very down to earth but still very professional. Mike gave us a valuation of around $650,000. He explained his services and that he would work tirelessly to sell our home for the best price he could get. The house sold within a week for $670,000, that's $120,000 over the first valuation we received. Mike kept us informed and kept us up to date with what he was doing. He was contactable anytime of day or night and returned my calls promptly. I have nothing but praise for Mike and recommend his services to anyone. Great job Mike T. Kevin Atkins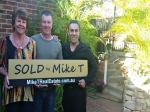 What a genuine, sincere & professional person we would like to give Mike the highest rating possible, but it only gave us the option of 5 stars ( I would have given at least 10 stars). To Mike, from myself & my husband Mark, we cannot thank you enough. All the best with all your future endeavours. Mark & Mary Edwards Dapto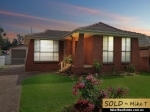 Tim and Sue Duckitt from Albion Park Rail
We were very happy with the whole process of selling our house - something that we had not done before. Mike showed us that he knew what he was talking about and made everything easy. He was recommended by a friend and we are so glad we listened. He got us a good price too - more than we expected. Tim & Sue
Big thanks to Mike T - As a first home buyer Mike helped to guide me through the purchase of my first property in my opinion he went beyond my expectations and answered my every question and was up front with me he made the whole experience fantastic and helped me purchase the property at a great price. Thanks again Mike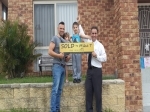 When it comes to buying and selling a property,you are definitely the man. I have had the pleasure of doing business with you on 4 separate occasions in the last year. You delivered on every aspect and more.Professionalism and integrity are your key traits and you also happen to be a great friend now. I wish I had met you earlier as I know you would have saved me from heartache from my previous experience with other agents. I mean you even travelled to Canberra and sold my property in ONE weekend. You're Unbelievable! Mike T real estate is going places FAST. Thanks Mike T.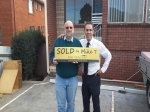 Milo Kadamus from Lake Heights
This will be a longer review than most because I truly believe that Mike T has proven beyond any doubt that he is the best in the business and I want to make sure that there is no doubt when people read this review they understand that this is not hype it is the truth.We did talk to a couple of other real estate agents before we spoke to Mike T. While they were from the usual larger real estate businesses they sprouted the usual lines that we have all heard before. One gave us a ridiculous estimate on the house worth which ended up being $170,000 below our final selling price. That real estate agent sold lots of houses, you know why, because they undervalued properties. The next just talked the talk and told us what we wanted to hear.It was by chance that Mike T was recommended to us by a business friend and that recommendation really changed the whole outlook on selling the house.Firstly Mike T really has good business sense. He is able to do things as business owner that other real estate agents just couldn't do. We agreed on an incentive method that would reward both Mike T and us when selling.Secondly Mike T is true to his word. Whatever he said and promised he delivered. He always kept us up to date with progress, rang regularly, and helped us in areas that most other real estate agents would shy away from.Thirdly Mike T is a dynamo. He has an excellent list of contacts already available and was ringing around already for potential sellers from the first hour of the contract. If truth be told he was starting already before the contract signing he was just so keen on getting things started.Fourthly....Mike got us the best final selling price which was way past our expectations. We did our own due diligence and research before meeting Mike T and had a estimate in our mind about what the house was really worth. Mike T hit the "ball out of the park" in the getting us an amazing final sale price again way past our expectations.Again this is not hype this is an honest review.I am adamant, do not go to the big Real Estate companies who have massive overheads and recommend to accept offers which make quick bucks for them and not for the seller.I assure you, if you are reading this, Mike T WILL get you the best price for your property. I can almost guarantee it.You have been amazing and deserve every penny of your commission.
Mike T. Thank you for making the purchase of my first house a great one. For your professionalism and knowledge. It was a pleasure dealing with you.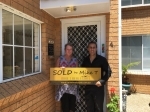 Kerry O'Keefe from Shellharbour
I found Mike to be professional, interested in my needs and very helpful in the sale of my property in Shellharbour. Through discussions he was able to assist with contacts for property maintenance which added to my selling price. Above all, Mike is honest and reliable. A happy customer---Thanks Mike x
Michelle & Jacob from Figtree
We'd heard good things about Mike T from trusted friends and he didn't disappoint us. Our house sold in one week, for an excellent price. In our dealings with Mike, he was professional, honest and helpful. He listened and understood what we needed, taking a lot of the worry out of the process. It really couldn't have been smoother. Thanks again, Mike T! Terrific!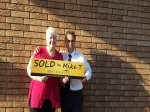 Mary & Ces B from Cordeaux Heights
I have dealt with a few real estate agents when trying to sell my house, but no one even comes close to Mike T. My house was on the market for just over 12 months with 4 different real estate agents and I did not even get one offer! Many people looked and liked what they saw, but nothing. I was disheartened and took my house off the market. I put it down to the the poor service from the real estate agents.They just wait for clients to come to them and hope for the best. Then I got a call out of the blue one day and it was Mike T asking if I was still interested in selling my house. I was very skeptical but gave him the benefit of the doubt and said yes. Mike told me that he will sell my house.....and that he did, and even before it hit the market again! Mike kept me informed of what he was doing, and what was happening and before I knew it, my house was sold! I cannot recommend Mike T highly enough. The most important thing is that he was honest from the start and he called me often to fill me in on what was happening. There was no BS like most other agents give you, Mike promoted my property to the prospective buyers, giving them nothing but positive details on my house, not poor excuses on why it won't sell! If you need to sell your house, please, please, please......call Mike T. You will not be disappointed! Mary & Ces B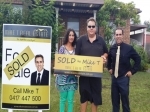 We would like to thank Mike T for the high level of service he has provided to us. Mike's communication skills was outstanding and one of the greatest highlights of our experience in buying a property. He's direct approach and updates was there from start to finish. Well done Mike! Professional service is worth more weight than gold. Keep up the good work!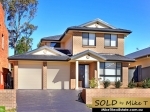 Mike T is a Gun! I'm glad I met Mike T. He was great. I previously had my property on the market for over 3 months with a well known agency but unfortunately I couldn't get the right price but once Mike T got it he not only got me a great price, he sold it in 1 week . Mike T is a gun.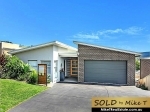 Jeff and Vanessa Norris from Albion Park
We had had a few local real estate agents in to value our home. They were arrogant and very pushy. Mike knocked on the door one afternoon and asked if we knew anyone willing to sell. He was such a gentleman and really listened to our needs. There wasn't a week that he didn't ring or drop by to let us know what was happening. We got a fantastic price for our home and once contracts were signed he was a man on a mission to help us find a place to buy. We gave him a particular area we liked and he hunted for the perfect home. We are so thrilled with the service we received from Mike and have been recommending him to others.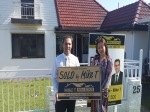 Lilian Hou from Port Kembla
I am very happy with Mike's outstanding customer service! He is always willing to help and very reliable. Mike really put himself in my shoes during the buying process and there wasn't an issue that he couldn't handle. Thank you Mike!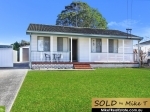 TOP AGENT, I was looking to sell my house and in different circles Mike T's name kept popping up. Upon a trusted friend introducing me to Mike I was impressed by his dedication to customer service and past history, so I decided to give him a go and it's a decision I definitely do not regret making. Mike T contacted me whenever he said he would and was always available to answer any questions I had along the way. Mike T managed to get me a price for the sale that far exceeded my expectations. If you're looking for a dedicated agent he's your guy! Thanks Mike for everything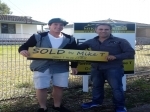 Mike T was very helpful in the purchase of my investment property. He also had great recommendations and contacts to help me get my property advertised and rented as quickly as possible. He had a great variety of tradespeople's contacts at the ready to help me with renovations and getting the property rent-ready at a fair price.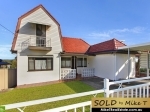 I sincerely thank you for all your help in the sale of my elderly aunt's property. Your creative ideas in preparing for the sale and in presenting the property to prospective buyers are astounding. I deeply appreciate your keeping me posted on every development. To top it off, you sold it within the time period you promised and at a higher price! Again, my heartfelt thanks!
Tamsyn Taylor from Coniston
Dear Mike, This is to thank you for selling my property in Coniston. As you will remember, I requested a prompt sale, as I wanted to move to the UK to be nearer my family. I rapidly located a property in England that suited my needs exactly. It was convenient for me at the time to sell Bridge Street without doing extensive work to spruce it up for sale. The house urgently needed a new bathroom, and repair to the roof and drainage. It hadn't been painted for 14 years. Since I am no handyman, I would have had to employ tradesmen to bring it up to scratch, and this would have been quite inconvenient to me, as I was busy sorting my stuff and arranging to move overseas. I was also happy that you found a purchaser rapidly, and that I didn't have to go through the procedure of having an open house with people traipsing through, as sorting out and reducing my possessions for the remove to the UK was exhausting. It was impossible for me to fuss about trying to keep the house tidy. Altogether, the sale worked out well, all the best for the future!
We have dealt with Mike T on two occasions. Mike was very professional and constantly followed us up. Throughout the sales process it was absolutely stress free. Mike is one of those rare agents that's honest and works for you. We are extremely happy with our dealings, the service is brilliant and we would not hesitate to recommend him if you are thinking of buying or selling. Thank you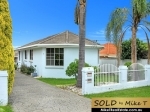 Rebecca J from Shellharbour
Mike did a wonderful job selling my sisters property even helping with dealing with issues that arise with probate. He got a great price and we couldn't be happier. He was always available throughout the whole process, which can be quite long when you are dealing with a deceased estate. This is the second property that Mike has sold for us. He had sold our mothers property previously, and we were so impressed with his professionalism and generosity (of time and expertise) that we didn't even consider other agents. As they say 'If you find a good one, why look elsewhere' I would recommend Mike to anyone selling or buying.
Once again we have used Mike T Real Estate for the sale of our property and from start to finish their service has been excellent and absolutely professional. We received several offers in the first week it was on the market and Mike negotiated and got us a great price. The whole process was stress free, we were kept informed at all stages. My sisters and myself we are all very happy and would like to thank you for a great result.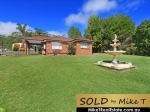 Mike T is great at what he does. Honest and consistent to the sale is done. Would definitely use him again. Awesome work thanks.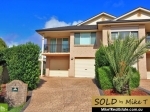 John & Janine Wilson from Blackbutt
Mike T is a dedicated Real Estate Agent to his profession. We highly recommend him to anyone who is considering in selling or buying property. Mike T always gives 100% to his job and informs you of every step that happens with the sale of your property. Thank you for selling our property and we would use your services again without hesitation.
Trustworthy and honest agent. Would gladly do business with him anytime. Nahim from Sydney
Bill Allen from Mangerton
Mike gave us an honest initial appraisal of the potential value of our property then went about his work in a professional manner. He communicated regularly throughout the marketing process and worked hard in bringing buyers to the table. He held true to what he believed the property was worth and put us under no pressure to accept any offers prematurely. The ultimate sale price was at the top end of his appraisal. I genuinely recommend Mike T to any potential customers, both for his market knowledge and honest, hard working approach.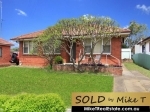 Mike sold my property in Dapto on the first open inspection within two to three weeks of going on the market, I could not think of anyone else to do a better job. Mike works hard to achieve all goals for his clients. Great work Mike T.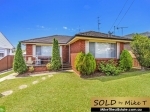 Alexander Anderson from Dapto
From my first conversation with Mike T I knew he was going to get me the price I wanted for my house. His advice and market proposals were realistic and focused on reaching buyers who would make the sale a quick and easy one. Not to be disappointed Mike T sold my house within 2 weeks and at a price even higher than what I wanted. I was so happy and confident in Mike T 's selling ability I gave him another property and asked him to sell it during the Xmas period which as everyone knows is a difficult time to sell property. Yes he did it he sold again making me more money than I had hoped for. I have no hesitation in recommending Mike T to sell your property and I am confident he will exceed your expectations in securing a sale more than you thought you could get.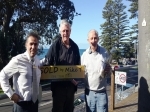 Scott Ihrig from Barrack Heights
I would like to thank Mike T for the sale of my mothers property at Barrack Heights. Mike not only exceeded my expectations on the sale price he blew me away with the price . Mike T also helped us to remove unwanted furniture and utensils by arranging for them to be picked up for free and to be distributed to refugees to our lucky country . He also arranged for some minor repairs to the property at no cost to us . I cannot recommend him highly enough . Mike is extremely professional and diligent in his work . Thank you Mike for making my mothers transition to aged care a smooth and painless one. Regards Scott Ihrig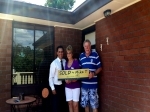 Hi Mike T I would like to say thank you for helping my parents in securing the house at Dapto. It was your professionalism in the real estate industry that helped them get the house and your persistence in working hard to get it for them. I would recommend anyone and everyone to you as you are a true professional, once again I would like to say thank you for everything you did for my parents.Your friends Ruth & Wayne W
We contacted Mike T to find us a property in Albion Park within a month he found it for us. We were very happy with our purchase. Mike was very professional and constantly followed us up. Once we negotiated and settled on the price for the property the sales process was very pleasing and stress free. We have asked Mike to find us another investment property and he's already working on it. Mike is one of those rare agents that will actually work for you. We are extremely happy with our dealings with Mike and would not hesitate to recommend him if you are thinking of buying or selling. Thank you Mike T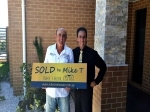 Joseph Chayna from Albion Park
I gave the task of selling my property to Mike T after it had expired with another agent. Mike worked hard at getting it Sold and he did! Mike is a close friend of mine and I really appreciate his integrity and skill in closing the deal. His customer service and follow up was always reassuring. Throughout the process I was totally confident that he could do the job and get us a great result so I could move on. I will most certainly recommend him to others and use him again very soon.
My husband and I decided to sell our home. Who did we call? Only the best in the whole world, Mike T.From the very initial meeting we knew that Mike T will sell our home and that he would make sure that we were happy with the entire process involved. Mike T followed us up with phone calls, text messages and emails the whole way. We all lead very busy lifestyles and Mike T always accommodated our needs. I would without any doubt in my mind recommend Mike T to sell your home or even buy from him. Mike T has integrity which plays a vital role in the person that we are, along with being truthful and very honest.Thanks again Mike T for all your help with making the process of selling our home very easy and with the comfort of your engaging personality made everything even better. Vesko and Danijela R from Koonawarra
Dear Mike T , We wish to express our sincere appreciation to you for the advice and professionalism displayed to us during the course of the sale of our property in Horsley.We contracted Mike T to sell our property in Horsley and during the process we were solely guided by advice given from his thorough industry knowledge. Mike visited our property on a weekly basis for Open Homes and displayed the utmost of professionalism and always had a plan for marketing our property towards the next stage, this being a quick sale for the price we wanted plus more.The advice given by Mike T gave us a successful outcome in a very short time. Mike always contacted us with updates and kept us fully informed and was always able to be contacted at any time of the day, nothing was ever a problem for him.We have been extremely happy with the success Mike T has given us within a short period of time and would definitely recommend Mike to anyone wishing to sell their property. Yours sincerely,Simon & Kristy McCabe
What can I say Mike T, when I first met you,you said to me I will sell your home,and not only will I sell your home I will achieve a record price for Mount Brown. Your a man of high Integrity,your honest and loyal. On behalf of my family Thank you very much.Mike T Illawarras No 1 Real Estate Agent. George Nicolaou
Darryl and Christine from Unanderra
We would like to thank Mike for all his time and effort in selling our house. He kept us informed every step of the way with phone calls, texts and emails. His can do will do attitude gets the job done quickly with our home selling after the first open house. Had it not been for Mike, we would probably still be sitting in our old house procrastinating. So thank you Mike T, we will be recommending you.Regards Darryl and Christine
Roslyn Rhoden from Horsley
I had to sell my parents house after their passing and did not know where to start. Mike organized everything from painting to the removal of rubbish for me so I did not have to worry about a thing. As you can imagine this was such a big and sad thing for me to do all by myself and I was not looking forward to it. I will remain forever grateful for Mike's handling of the whole process from his genuine compassion on the loss of my parents to getting the best and honest price for their house. Thank you again Mike I will not consider another agent other than you if and when I sell my house. If there was an option for 6 stars I would use it.
Your help and continued update throughout the buying process was exceptional, and looking forward to possibly purchase another property from you in the near future.
Mike T is a fantastic guy, honesty is his policy when it comes to his clients. Mike T will go out of his way at any time to ensure that his customers are looked after. From my experience with Mike as a salesman, well you can't fault him, he is trustworthy and reliable and you won't be disappointed.
Mike T, you are an amazing man! You did what other real estate agents could not do...and that is sell our house! We were very disheartened after 4 real estate agents could not even get us an offer, so we decided to take the house off the market for a while. 12 months later, we received a call from Mike T and he asked if we were still interested in selling the house. We were a little wary, but said yes. He promised us that he would sell it. We needn't have worried, because Mike was honest and open with us and kept us in the loop with what was happening. He sold our house before it even hit the market again! What more could we ask for...the man is a legend and we would like to thank Mike T for his honesty and sincerity from the start. He has become a good friend in the process and we couldn't have done it without you Mike T. THANK YOU!!! Mary and Ces
Christine Evry from Coniston
First I would love to say are real big thanks to God for sending me Mike T he is a wonderful and pleasant person to work with he will put 110% percent in his work and will never give in even if it looks grim he was able to sell my house in a short period of time. As well for are higher amount than I was asking for it was very nice to hear of Mike that there were two different people putting in bids. Till one of them won! He was always keeping me informed on how things were proceeding as well as answered any and all of my question's I had. I would really recommend Mike T to anyone wanting to sell a property. Thanks Mike T it has been a pleasure to have met you and all the help you have given to me. Christine E
Angela M from Fairy Meadow
I am writing this reference in support of Mike T in respect of his ability, honesty and efficiency as a real estate agent. My unit had been on the market unsuccessfully for a number of months and with various agents until I engaged Mike as he promised he could successfully sell it. This he was able to do in a short period of time and for the price I wished. He was honest with me and kept me fully informed of his progress. The unit was advertised in an attractive manner and inspections were always conducted on time and he communicated with both my and the buyers in a most professional manner. I vouch that based on my dealings with Mike T his success in real estate is based on his honesty , communication skills , ability to research the needs of his buyers and to match them with the appropriate property, creativity to market and present the property and his realistic and friendly manner with both his clients and prospective buyers. I can thoroughly recommend him as the person who will conduct your sale in the most efficient and less stressful manner.
Jennifer Strong from Farmborough Heights
Recently my husband Colin and I bought a house through Mike T. Mike was extremely helpful, polite and respectful throughout. He was sensitive to my needs and expectations and provided me with advice that helped me better navigate the process.Mike demonstrated a thorough knowledge of customer service and a mature sales experience. He was able to quickly and accurately assess my needs when I came to look at an open house he was conducting and made a suggestion that I visit another open house the following week that he felt would suit my needs better. He was correct in his assessment and we ultimately bought that house. He made sure the process went as smoothly as possible.When I am considering using the services of a real estate agent in future I will definitely contact Mike T for his advice again.
Manuel R from Lake Heights
When I first met you I had a preconceived opinion and was under the impression that you would be like the number of agents that had already knocked on my door promising to sell our property for the best price. However, you delivered exactly what you promised. Your sales service has been excellent, you always return calls and are prompt and eager to help where you can. You sold our house for asking price in record time. Thank you for a great experience.
Mr & Mrs Holloway from Farmborough Heights
Hi Mike,We just wanted to send you a message now that we are settled in New Zealand and thank you for your amazing job you did in selling our house. Selling a house is stressful enough without selling everything in it and relocating overseas but with you as our realtor I was amazed at how simple the process was! You took care of everything for us especially with our tight timelines from the very first meeting and for that we will always be truly thankful to you. Selling the house within 4 days on the market at a great price was just the icing on the cake.
We have recently dealt with Mike T in the purchase of our new home in WOLLONGONG. We found him helpful, courteous and flexible to our needs. He arranged inspections to suit our availability and responded promptly to our requests for information. Mike has also assisted us with our move, providing recommendations about local businesses that has saved us money. We are happy to recommend him to other home buyers and sellers.
Corinne M from Wollongong
Well Mike all I can say I have never ever experienced a real estate agent like you, you follow through to the end to make sure your clients are very satisfied. I'm grateful how you looked after me from start to finish.Your the best. You tell your wife I said, she is a lucky woman to have such a caring husband. You will go along way in this job Mike T, stay with it, it suits you. Anybody that comes in my contact with wanting to sell a house your the man. Your work is outstanding, your the best loyal worker your boss has ever had. He is so blessed having you there. God bless you for everything you have done for me. I appreciate everything. Corinne
Mike T sold us our first home and helped us out with so many little things we didn't understand during the process. Even went above the call of duty and organised a contractor to have our floors polished within of days of moving in! We saw a few agents while in search of our new home but none as honest and reliable as Mike T! Not just an agent but a friend now.
Duane and Lauren from Thirroul
We recently purchased our first house through Mike T from first inspection to handover Mike T was the consummate professional. However, Mikes standout characteristic to us was plain decency. Throughout the purchase and in negotiations he always shown the utmost patience and consideration. Lastly, Mike T is clearly an agent who is prepared to get his hands dirty and 'go the extra mile' to meet his clients' needs. Mike T made the challenging experience of buying a house a very positive one. Thanks Mike T
Mike proved to be a very well organized and reliable agent whose strategies were soundly based. He achieved a selling price above that aspired to by three other agents who had approached me for the job. He was polite and discreet and while always trying to effect the sale maintained a proper professional distance between the buyer and the seller. He was also very accessible and promptly replied to any contacts I made with him. Likewise he went to considerable trouble to contact me when the buyer had a query or a request.